Get the transformational experience in
Six-Figures and Beyond Success©
Develop your 6 assets that help you attract and go beyond success. Get ready. Get set. Go-live towards your measurable tangible personal, professional, and spiritual goals. Establish with clarity what is your mission, vision, core values and goals that drive and not drain you of fulfilment!
Six-Figures and Beyond Success© is for individuals looking to advance their career or business by improving on 6 assets:
Intellectual Intelligence (IQ)
Emotional Intelligence (EQ)
Spiritual Intelligence (SQ)
Political Intelligence (PQ)
Technical Intelligence (TQ)
Physical Intelligence (PhQ)
With this session series, you will receive BOTH sets of materials below with your package.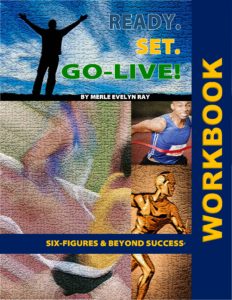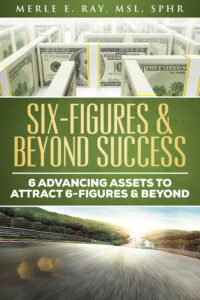 Give yourself an-hour with God each day in this unique coaching workbook and watch what happens!
Click here to get access to Dr. Merle Ray's online tools, book discounts, coaching programs, and more.
NOTE:  Pricing shown on this page is for the Book only. 
You must click the above link if you wish to join any of Dr. Merle Ray's Communities, get access to any online courses or coaching programs, get access to tools and more. You may also purchase any of Dr. Merle Ray's books and eBooks at your favorite online bookseller or click here to buy them on Amazon. 
***This is an online service / electronic product download. Therefore, all purchases are non-refundable.***